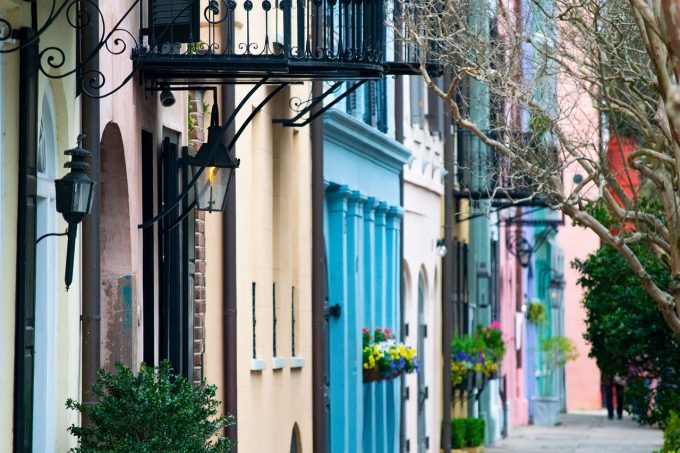 Over the last six months the group has grown significantly and today we are proud to have reached next level in the group. With +40 000 members, spread all over the world we have a solid foundation in our reach. During this period we have also initiated quizzes and the concept of Guest Authors and we are sure there is more to come.
We have already celebrated that we are number 15 on the Feedspot top 20 List for Best Online Travel Magazines on the planet. but since we love celebrating we can now announce our member number 40 000 in our Linkedin group. So here she is; Mary Moriaty who became member number 40 000 a few days a go.
We asked for an interview to know more about Mary and her future in travel industry, Enjoy the reading.
As previously stated, travel has always been a dream of mine, and it's more important now than ever to help others plan their future dream trips and I would love to continue to be a part of that.

Mary Moriaty, member number 40 000, Travel Employees Networking Group – Linkedin
TENG: Welcome to the group Mary – Can you tell us who you are?
MM: I am a Travel Operations Professional in the Greater Boston Area. I graduated from Emmanuel College about 5 years ago with a Bachelors' Degree in English Communications and a minor in Digital Photography.
TENG: What about your free time. How do you spend that?
MM: My latest hobbies – especially during the pandemic – is cooking/baking and going on nature walks, exploring new trails in the merrimack valley area. Some of my favorite Netflix / TV shows are: Derry Girls, Schitt's Creek, Manifest, and This is Us. I also recently watched all the Marvel movies, in chronological order, for the first time.
TENG: How did you come across Travel Industry?
MM: What got me into the travel industry was simply because of my desire to travel. I always admired the ideas of traveling the world and exploring new destinations so when I found an opening at a local Travel Operator, I took the chance. When I was younger, my family always did small trips along the East Coast and once to Canada but never went overseas. My first job in the travel industry was my opening to finally reaching that goal to travel and I fell in love with it.
Top 5 Destinations i recommend
TENG: Can you list your top 5 destination list where you have been?
MM: Top 5 destinations (and why) – Where have I been:
Boston, Massachusetts: It is honestly my second home – I grew up less than an hour away from the city and lived in Boston for four years while in college. It has so much to offer for the historians, musicians, sport fans, and foodies.

Charleston, South Carolina: I recently visited Charleston in 2019 and fell in love with the small city. It's full of history and culture and reminded me of a small Boston.

London, England: My first experience in the United Kingdom was in London. It's a huge city with so many unique things to do – I had afternoon tea on a double decker bus – quite the experience!

Galway, Ireland: Galway is a beautiful place simply put. I always loved Ireland and I have ancestors from Roscommon. Galway to me is the typical irish city full of life, color, and friendly people.

Derry/Londonderry, Northern Ireland: Another city that is full of history that stole my heart once I arrived. Everyone I spoke with were so welcoming (I met a couple people who either knew where I lived here in the states or knew someone who lives near me)! It's a place full of history, spirit, and love despite the struggles they had years ago.
Whats on your bucket list?
TENG: When you get old and tell your grand children about your adventures. What are the top destinations you want to tell them about?
MM: My Top 5 Destinations on my bucket list are:
Scotland: It has been on my list of top destinations to visit for a few years now. I've always wanted to see Edinburgh Castle, explore Inverness and the Isle of Skye. I also really want to check out the Military Tattoo that is hosted in Edinburgh every August.
Iceland: One of the destinations I would help book for clients in my previous position and I loved it so much. The country as a whole is so beautiful and so eco friendly.
Croatia: I have a small amount of family heritage on my dad's side and I would love to go explore and learn more about it.
Wales: Another destination I helped book for clients. I always love exploring castles and Wales being the country with the most castles in Europe – definitely a place worth seeing for me.
Norway: Norway has always been a place that intrigued me. I would love to learn more about their Viking history and get to see in person some Fjords.
TENG: What did you like most in the jobs you had earlier?
MM: One thing I loved about my previous positions, and working within the Travel Industry in general, is that I love being a part of someone's dream vacation. I've worked with clients who were traveling overseas for the first time, celebrating a graduation, or going on their honeymoon.
When they come back and tell you all the wonderful stories they experienced and memories made, you get a great feeling knowing that you were a part of making that dream trip a reality. That is something I would love to continue to do in my future roles – whether that is working with clients directly, or working with vendors to make the experiences the clients will get to do.
Product & Vendor Management
TENG: I know you are also impacted by COVID-19, so whet are you hoping for and what type of company do you want to work for?
MM: Jobs that I am looking for now (and in the future) will be within the Operations realm of the travel industry. I love being behind the scenes, working with vendors and travel partners. But I also want to further my experience within the travel industry by looking into more of the product management side. I love researching new products, whether that be hotels for clients to stay in or tours that they can take, and seeing what would give the traveler the best experience, greatest knowledge from the place that they can take home with them.
What will get me to these future positions are my previous experiences. For the last 3+ years, I have booked hotels, tours/attractions, car rentals, private drives, and ferries for travelers to Ireland, the United Kingdom, and Iceland. I have worked with vendors on these reservations and made sure everything was correct and ready to go. I created travel documents for the traveler so they will have everything they needed for their trip, stress free.
Help travelers accomplish their dreams
I have been to Ireland, Northern Ireland, and England on familiarization trips so I can be able to help our travelers with any questions when they travel. In addition I have also been available for our clients on a traveler hotline, 24/7, so if they had any issues in destination, my team and I were only a phone call away.
As previously stated, travel has always been a dream of mine, and it's more important now than ever to help others plan their future dream trips and I would love to continue to be a part of that.

TENG: Thank you Mary for letting us know all this. We wish you a very good luck for your future in travel…Please come back and let us know what happens next.