Today we present a new section in Travelemployees.com. We call it the travelers voice (#travelersvoice) and the aim is to give voice to those travelers around the globe that wants to tell a story around their travelling. It could be criticism or a catch of red roses to a person or company that exceeded the travelers expectations.
What story do you have? Send your story to us and maybe you will get published. Please note that you will have to follow the same Terms and Conditions as any of our Guest Authors.
The first voice we present is Mandy King, Nevada, whom is disappointed on how she was handled by FlyFrontier and Volaris. We have asked Mary to share updates if and when there are some. Likewise we welcome Frontier to reply to Mandy through an article in Travelemployees.com. Same rules apply.
All text below is written by Mandy – Our very first Traveler Voice
---
Travelers, beware! Flying or booking through Frontier Airlines could leave you stranded.
In early September 2020, I purchased roundtrip airfare through Expedia.com from Las Vegas, NV to Guadalajara, MX with a return date of Monday, October 12, 2020. American Airlines was the carrier to Mexico, and my return flight was ticketed through Frontier, but on a Volaris flight.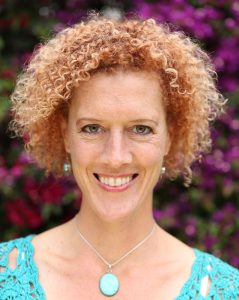 I received the customary confirmation emails from Frontier, including the "It's time to check in" notification the day before my flight. Since only those passengers traveling under Mexican passports could check in online, I was prepared to check in at the airport the following day.
No Records
Arriving two hours early as suggested, I was shocked and dismayed to discover that Volaris had no record of me in their system. Apparently, Frontier had failed to confirm my reservation with Volaris! The Volaris agent then told me that this was happening a lot with Frontier, and I had also noticed a young American woman in line next to me who was having the same problem—and she was on a different flight than me!
I asked the Volaris agent if the flight was full, thinking that if not, I could at least buy another ticket, but she said that it was, as was the next day's flight. So, there I was in the Guadalajara airport with no way home.
I called Frontier customer service (what a joke!) and eventually spoke with a human. I asked how Frontier was going to get me home and was told that they would only issue a refund for the flight they failed to provide for me. "That's unacceptable." I said. "I paid for a ticket home and it's your responsibility to get me there. I'd like to speak with someone who can do that." And of course, "Please hold" is what happens for the next 20 plus minutes.
Buy it now!
In the meantime, my Spanish speaking friend who had, (thank goodness!) come into the airport with me instead of dropping me off—and had eventually stepped across the lines to translate for me with the Volaris people—suddenly turns to me and says, "There's a seat on this flight if you buy it now." (Why the agent initially told me otherwise, I have no idea!)
Still on hold on the phone, and now a little scared, I say yes to buying a ticket for the same flight I had already paid for, except now I'm paying three times as much.
During the transaction with the Volaris agent, the Frontier "supervisor" finally comes on the line. I ask to be reimbursed for the new ticket, only to be refused, repeatedly, and put on hold again when I ask to speak to someone who has the authority to reimburse me. By this time, an hour has passed, the agent hands me my boarding pass and I have yet to go through security and find my gate. At least I am going home.
No response
In the following days since arriving home on Monday, October 12th, I have called and emailed Frontier requesting reimbursement for the ticket I was forced to buy, but because it was purchased directly from Volaris, Frontier flatly refuses to take responsibility for selling me a fake ticket which then put me in a costly and very stressful predicament.
A formal complaint has been submitted to the Better Business Bureau, and with this story, I am hoping to caution other travelers to use more reputable airlines, and avoid a Frontier fiasco!
Travel safe and smart, friends!
Mandy King
Mesquite, Nevada
U.S.A.