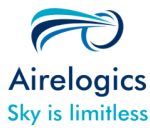 Website 786 Innovation
Aviation Consulting Company
Hello!
We are starting an online travel agency and looking for partner's consolidates with I.A.T.A and A.R.C.
We are already in airline ancillary sales consulting business ۔
Target Market:
Our Target Market for travel agency is North America.
Marketing Tools:
We are very good in digital marketing . We can easily generate good number of inbound calls.
Closing of Sales:
We can easily converted these calls into sales by our customer service agents.
Assistance Area:
Please become our partner, if you already have IATA and ARC.
Thank you!
Ayesha Sultan
E-mail: ayesha@airelogics.com
Phone & WhatsApp: +1 289 482 1279
URL: www.airelogics.com